By Michelle McGagh of Citywire
Ben Broadbent, deputy governor of the Bank of England, has told MPs that quantitative easing (QE) – or 'money printing' – has not had a 'material' impact on final salary pension schemes despite concern at the growing gap between the amount of assets many hold and the money they will need to pay pensioners in future.
Final salary, or defined benefit (DB) schemes, where a company pays retired employees an income based on a proportion of their final salary multiplied by the number of the years they have worked, have become scarcer as people live longer and businesses can no longer afford to pay out the generous incomes.
Not only have companies been closing their DB schemes – just 6,000 schemes are in operation today and the majority are barred to new members – but some businesses have threatened to cut their dividends to shareholders as the deficits between their asset values and liabilities grow.
Deficits have grown to £710 billion, according to a report by PricewaterhouseCooper, with DB pension scheme assets of £1,450 billion dwarfed by their future commitments to retirees of £2,160 billion.
The blame for growing deficits has been placed firmly on the Bank's QE programme of issuing up to £435 billion of new money electronically in order to buy government bonds, or gilts. This has pushed up the value of gilts and helped depress their yields, which measure the amount of interest new investors get by buying the bonds at their current price.
That is significant because gilt yields are an indication of where interest rates will lie in the future and as such are used by actuaries to calculate what pension scheme liabilities are and how much money needs to be set aside to cover their liabilities. As gilt yields have fallen to record lows pension liabilities have swollen putting employers under increasing financial pressure.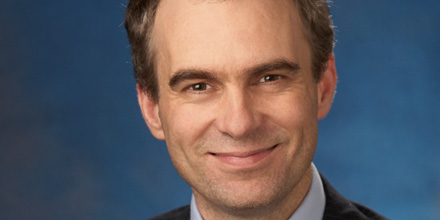 However, Broadbent (pictured) played down the impact of QE when he was quizzed by MPs on the House of Commons' Work and Pensions Select Committee this week. 'I do not think QE has had much effect on the balance of pension funds that are already in balance,' he said.
Broadbent said pension schemes had benefited from the stock market boom that QE had contributed to since 2009, although he conceded that for schemes that were already in deficit the fall in gilt yields would have been difficult.
'The effect of monetary easing is to raise the prices of bonds…but that raises the price of assets like equities and corporate bonds…We have not done a full analysis but I would guess [QE] does have an impact on the account deficit of those [DB schemes] in deficit,' he told MPs.
He explained that the Bank did not focus on pension scheme deficits but did at the wider implications of QE and how the affected the ability of businesses to grow and invest. 'What matters to us is not what happens to account deficits but the impact on behaviour,' he said.
'Does the increase in the deficit make [companies] financially conservative…and make them nervous about investing? That is what we look for.'
Broadbent added that so far the Bank had not found QE had altered the behaviour of businesses but that did not mean the changes 'do not exist' and 'they could be big enough to deter us in future'.
When asked by the MPs whether the Bank had been complacent about the impact of QE, Broadbent said: 'It is not for want of looking [for the impact]. We are not as a matter of principle saying we are not bothered – we are…But we cannot see a material effect that would worry us, we are looking but it is not there.'
Robert Hammond, partner at First Actuarial, a pension consultancy, agreed that low gilt yields may not be the cause for concern that many commentators have believed them to be.
'Historical low gilt yields have led to historical reported deficit levels of DB pension funds. But, a reduction in gilt yields doesn't necessarily translate into an increase in pension fund deficits, particularly if that pension fund doesn't invest solely in gilts,' he said.
First Actuarial runs an FAB Index, which aims to show the financial position of the UK's 6,000 DB schemes when realistic long-term investment returns are taken into account. This shows that most final salary schemes will be able to cover their liabilities.
Calculations by First Actuarial show that overall DB schemes are in surplus to the tune of £358 billion with assets of £1,450 billion that are bigger than the £1,092 billion of liabilities it calculates when assuming higher investment returns than gilt yields.
'The FAB Index is an attempt to provide a more realistic measure of the value of pension fund liabilities in an attempt to combat what we see as scaremongering within the pension industry,' said Hammond.