By Daniel Grote and Andrew Jones of Citywire
(New York) Markets were given a jolt on Friday after the Federal Bureau of Investigation (FBI) announced it was reviewing new emails that could be related to its investigation into Hillary Clinton's use of a private email server.
The S&P 500 fell on the news, although swiftly recovered some ground, as the revelations dented the Democratic presidential candidate's campaign and provided a boost to her Republican opponent, Donald Trump.
The news also served to check any complacency among investors in the run-up to the presidential poll. Markets have traded largely sideways in the run-up to the election, in anticipation of a Clinton victory coupled with the Republicans retaining a majority in the House of Representatives.
Markets like Washington political gridlock and had become convinced they were on course for more.
But Friday's news has investors braced for another swing in the polls. Clinton's lead over Trump is now down to under three points, according to the RealClearPolitics website, while the New York Times ascribes a 90% probability to the Democratic candidate prevailing, although the impact of the FBI's move is yet to be fully reflected in those numbers.
And investors placing too much stock in those percentages would do well to remember the last vote to have a major impact on global markets. In the run-up to the UK's referendum on European Union membership, the betting markets suggested a 76% probability of the 'remain' campaign prevailing, and we all know how that turned out.
'Given that polling for the US presidential election comes in Brexit's shadow, it's surprising that pollsters are not applying any lessons learned from the UK's referendum, despite some eerie similarities,' said Michael Arone, chief investment strategist for the SPDR exchange-traded fund business. 'The markets are setting themselves up for a major shock in November.'
Aaron Balsam, senior analyst at the William Blair investment group, saw the parallels with the Brexit vote. 'To draw some parallels to what we saw in June, there are some similarities. In the lead-up to the vote, there is largely speaking a binary outcome.'
Although a Clinton win is the team's 'base-case scenario', Balsam hasn't discounted a Trump victory, which could have sharp reverberations across markets.
'A Trump victory is when you could see a real change in the market,' said Seema Shah, global investment strategist at Principal Global Investors. 'Equity markets may have a negative reaction almost immediately. You're changing the status quo: there would be major concerns about where the fiscal balance is going, about the economic policies.'
Ed Al-Hussainy, senior analyst on global rates and currency at Columbia Threadneedle, agreed, arguing investors appeared to have priced out a Trump victory, meaning any shock at the polls was likely to have a big impact on markets. 'That shock element could rejig the landscape dramatically,' he said.
Balance in the houses
That uncertainty would be heightened by the likelihood a Trump victory would bring with it a Republican sweep of both Houses, removing the mixed government markets crave.
Although the Democrats are currently tipped to win the Senate, the size of the swing from current polling data needed to deliver a Trump victory would also likely result in a Republican triumph in the upper house alongside maintaining their House majority.
'In that case, uncertainty would dominate the markets as Republicans may be able to put through significant policy changes,' said Balsam's colleague Ross Hambrick. 'Additionally, when it comes to Trump, it is hard to distinguish between campaign talk and policy action.'
William Blair has used options to protect its bonds and shares exposure, believing the calmness of the markets could be vulnerable to a shock. Balsam said he had been attracted by the relative cheapness of this short-term protection, especially compared with the spike in the cost in the run-up to the Brexit vote.
'Implied volatility has been less than our forward-looking estimates of risk in both the equity and the bond markets, and we therefore felt it was prudent to introduce this protection given the uncertainty we see… and the potential binary outcomes for markets that this election presents,' Hambrick said.
Al-Hussainy agreed the market's discounting of a Trump victory presented opportunities, although he said he was wary of investing based on binary outcomes. Shorting the Mexican peso, he said, had become a 'crowded trade' on a currency that was already showing signs of being 'beaten up.'
But he said he saw openings in other trades with an already strong rationale that would be reinforced should Trump win.
Currency questions
The dollar has been widely tipped to rally strongly should Trump win, given his campaign's emphasis on tax cuts and spending.
'When it comes to currency you would likely see quite a significant rally in the dollar, and that's because of his policies to increase the fiscal balance with very expansionary fiscal policy,' Shah said. 'Interest rates would likely rise maybe more aggressively.'
Al-Hussainy agreed, pointing to shorting China's renminbi, and backing Russia's rouble, as currency plays to exploit the possibility of a Trump victory. He argued trade with China would be a big casualty of a Trump presidency, forcing the Chinese, who are already weakening their currency, to reinforce those efforts in a bid to boost exports and make up the loss from US trade.
'China would find it increasingly difficult to manage the renminbi down, which speaks to a strong dollar versus the yuan,' he said, adding that crucially, this was a trade that stood up even without a Trump victory, given the People's Bank of China's stance.
Trump's controversial courting of Russia's Vladimir Putin during the campaign, meanwhile, would likely be reflected in a rouble rally should he win, as investors anticipated greater trade ties between the two countries. But Al-Hussainy argued this was not a trade tied solely to a Trump victory, given the underlying recovery in the currency as the oil price, on which Russia is heavily dependent, rises from lows.
No rash decisions?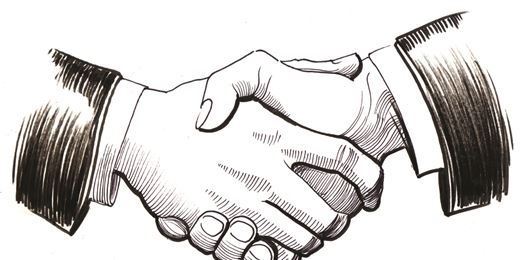 Others place more stock in the ability of Congress to rein in Trump, even if his party gains a majority in both Houses, given the rift that has opened up between the candidate and the Republican establishment.
'Because the House of Representatives is likely to remain Republican, 90% or some high percentage of what Hillary Clinton or Donald Trump are talking about, the House Republicans won't let them do,' said Bob Doll, chief equity strategist at Nuveen Asset Management.
However, even strong checks from Congress may not be enough to curtail all of the new president's policies, whichever candidate prevails.
James Swanson, chief investment strategist at MFS, pointed to the protectionist trade stance of both candidates, which they would be free to enforce even if they encountered opposition from the Senate and House.
'Normally, what I tell our investors is do not make radical asset allocation decisions based on the heated rhetoric of a campaign,' he said.
'There's one difference in this campaign and I think every investor needs to look at it. Both candidates in this election are talking about tariffs and protecting US industry. There's a law in the books going back to 1930 that gives the power of the president complete jurisdiction and authorization to impose tariffs on imported goods.
'There seems to be a mood from within the electorate and Europe to withdraw from trade agreements. The issue with the US equity market is 40% of the revenues from the S&P 500, the most followed index of all, come from abroad. A trade war would tend to hurt revenues and profits of many multinational companies.'
Hambrick said his team had already taken action off the back of the protectionist rhetoric heard in the campaign, citing fears that the Trans-Pacific Partnership (TPP) trade agreement between the US and 12 of the Pacific Rim countries would not be ratified.
'We had previously added a position to Vietnamese equities as we felt they stood to benefit the most from the trade agreement in addition to Vietnam being a fundamentally cheap market,' he said. 'We have been more recently reducing our exposure, however, given the anti-TPP sentiment of both Trump and Clinton.'
Biotech blues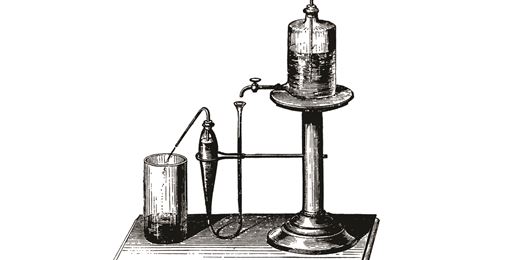 Not all areas of the market have enjoyed calm in the run-up to the election. Biotechnology stocks have been particularly badly hit, tumbling in September last year after just a single tweet from Clinton protesting against 'price gouging' in the pharmaceutical sector, and enduring a rocky time since. Less volatile healthcare stocks have also shared some of the pain.
'The US election has been a significant overhang on the healthcare sector this year,' said Jean Hynes (pictured below), Citywire AA-rated manager of the Vanguard Healthcare , Wellington Global Health Care Equity and Hartford Healthcare funds. 'This year is as intense as it was in 1992-1993 and 2008-2010.'
Hynes added that the excessive drug price increases that have made the headlines were 'reflective of a few outlier companies and not necessarily a fair representation of the dynamics of drug pricing across the industry.'
But she conceded that drug pricing was likely to remain a major issue. 'We would not be surprised to see a number of governmental and insurance company measures that favor the growth of highly valued innovation, generics and biosimilars, at the expense of branded drugs that have already enjoyed a long life cycle,' she said.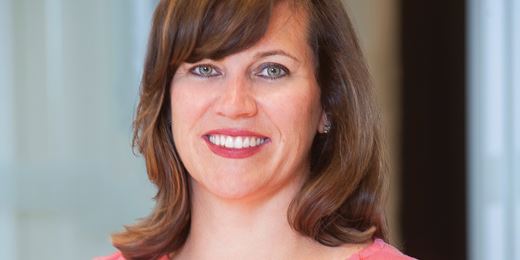 Should Clinton win, she is also likely to come up against a hostile Republican House of Representatives if she attempts to follow through on her campaign rhetoric over drug pricing.
'Our view is that if the government attempts to regulate drug pricing, it would likely start with Medicare because the government pays a percentage of Medicare,' said Samantha Pandolfi, manager of the Eaton Vance Worldwide Health Sciences fund.
'A complete overhaul of Medicare drug pricing, including allowing the government to negotiate drug prices on behalf of Medicare beneficiaries, requires an act of Congress. Although the Congressional math will be dictated by the election, we think there's a high probability for legislative gridlock.'
Administrative changes to drug pricing will also be difficult to enact. Evan McCulloch, manager of the Franklin Biotechnology Discovery fund, cited the problems encountered this year when a government agency tried to remove incentives that favoured high-priced drugs under the Medicare Part B program.
'The proposal was met with rapid and strong opposition from patients and physicians – as well as from politicians on both sides of the aisle – resulting in the agency scaling back the programme,' he said.
'So, rallying for change on this issue sounds good on the campaign trail, but when implementing a reform that could affect actual patients, it seems to lose its appeal.'
However, Pandolfi cautioned not to rule out the next president taking the matter into their own hands. 'Keep an eye out for the use of executive order to curtail runaway drug pricing,' she said.
Although Clinton's policies have the potential to hurt biotech stocks, Trump's flagship healthcare policy is the repeal of the Affordable Care Act (ACA), or Obamacare.
But Hynes gave that policy little chance of success. 'A complete repeal of the ACA seems very unlikely based on the current polling,' she said. 'Moreover, we find it difficult to believe that any group of politicians can take away a benefit from more than 10 million people without an alternative offering.'
Sectors set to benefit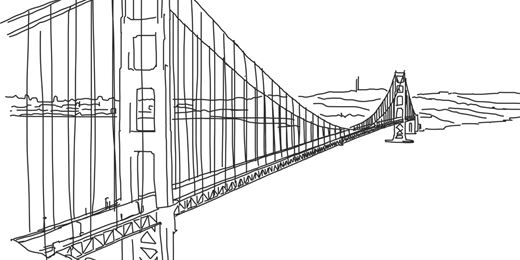 The safer bets are on the few areas where both candidates agree, such as on higher infrastructure spending, and a protectionist stance that, though a stronger feature of Trump's campaign, has also resulted in Clinton's departure from the Obama administration's line.
'Some sectors are likely to be boosted no matter which candidate wins,' said Lisa Kopp, head of traditional investments for US Bank Wealth management.
'Both candidates have indicated a protectionist bent, as well as advocacy for increased infrastructure and a strong military. Beneficiaries under both candidates could include industrials and materials from a higher infrastructure spend, and military equipment and surveillance.'
David C. Wright, managing director of Sierra Investment Management, agreed that infrastructure was likely to receive a boost whichever candidate won, adding a much-needed increase in spending could have wider implications for other sectors.
'It would also benefit transportation stocks,' he said. 'If in the second quarter of next year you have a real spurt in concrete and steel moving across the country, the transportation sector could benefit from that.
'Right now, transportation stocks are broadly not keeping up with the rest of the market. There could be vehicles in transportation that could do very well if and when a major infrastructure project, at federal level, gets signed off.'
But as investors gear up for this week's seismic election, not all are scrambling to reposition their portfolios.
'We don't recommend positioning for a particular outcome, as politicians seldom have the opportunity to move the needle dramatically,' said Carol Schlief, deputy chief investment officer at Abbot Downing.
'For example, although the Brexit reaction was short, sharp, and swift, markets quickly recovered and then some.
'Although the US election has the opportunity to surprise up until the morning of 9 November, the potential surprise is unknowable and shouldn't drive portfolio decisions.'