By Gavin Lumsden of Citywire
A hike in infrastructure spending in next week's Autumn Statement would mark an escalation in unconventional monetary policy and a step towards 'helicopter money' that could damage the Bank of England and contribute to a surge in inflation, Capital Gearing Trust has warned.
In his first Autumn Statement chancellor Phillip Hammond is widely expected to relax the debt reduction target set by his predecessor George Osborne so he can afford to raise spending on transport infrastructure and boost growth in the economy.
Although many economists back such 'fiscal expansion', Graham Meek, chairman of Capital Gearing Trust (CGT ), a £147 million investment company, said it raised questions about the independence of the Bank of England and its ability to fight inflation.
Bank financing government
This was because an increase in infrastructure investment paid by more long-term debt would come soon after the Bank of England revived its quantitative easing (QE) programme in August to counter the economic shock from the Brexit vote in June.
Under QE the Bank creates new money and uses most of it to buy government bonds to inject liquidity into the economy and lower long-term interest rates. However, if this occurred when the Bank was also issuing more bonds to raise money for the government it would blur the distinction between the government's fiscal policy and the Bank's monetary policy, Meek said.
'In practice this blurring of monetary and fiscal policy occupies a grey area adjacent to using helicopter money,' Meek said referring to the idea of a central bank creating money and dropping it straight into the hands of the people or a specific area of the economy.
'Any fiscal loosening will be financed by the Bank of England, which is printing £10 billion per month in its quantitative easing programme,' Meek explained.
Debt crisis
The notion of helicopter money has gained support in some quarters as central banks have had to admit that the tidal wave of QE money they set in motion after the 2008 financial crisis has failed to generate solid economic growth.
Helicopter money and other extremes of monetary policy, such as negative interest rates or 'permanent QE', remain highly controversial, however, with critics saying central banks and governments are on a slippery slope that will lead them to trash their currencies and provoke high inflation.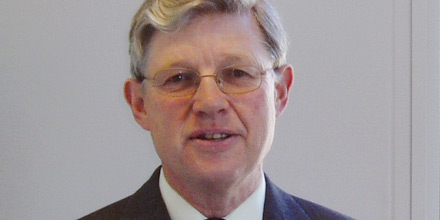 Peter Spiller (pictured), Capital Gearing's manager who has been in charge of the investment trust for nearly 35 years, a record in the sector, takes this view. He cites research by the McKinsey Global Institute to argue that since the Great Depression of the 1930s, Western democracies have struggled with high debts on 32 occasions and in three quarters of these episodes have resorted to inflation to reduce the value of their borrowings, rather than default on their loans or attempt to grow their way out of the problem.
Bank of International Settlement figures show that nine years after the great financial crisis the amount of non-financial credit has barely reduced in the developed world, standing at a staggering 266% of GDP (gross domestic product). Meanwhile the amount of debt in emerging markets and China in particular has surged to 175% and 233% of their GDPs.
Capital Gearing is one of a small band of 'multi-asset' investment trusts in the new Flexible Investments sector that include Ruffer Investment Company (RIC ) and Personal Assets (PNL ) (profiled recently in Investment Trust Insider) whose response to this global debt crisis is to protect the long-term real value of their investors' money through a mix of inflation-linked bonds, gold and relatively small proportion of high quality equities. Open-ended funds employing a similar strategy include Newton Real Return .
Rising inflation
'This printed money will prove much easier to create than to reverse,' Meek warned in Capital Gearing's half-year results, which showed 7.8% growth in net assets in the six months to 5 October.
This was because the stimulus was delivered at a point when UK economic growth had been surprisingly good, with the uncertainties from Brexit offset by the slide in sterling which had boosted overseas profits and made British exports cheaper.
Given the government's living wage programme would ensure the minimum wage grew above inflation until 2020, it was possible the economy could grow faster than the IMF's forecast of 1.1% next year and that inflation would surpass the 2.7% 'breakeven' rate implied by the inflation-linked bonds the fund held. Although the annual rate of inflation as measured by the consumer prices index (CPI) is currently low, it shot up from 0.6% in August to 1% in September although unexpectedly slipped to 0.9% last month.
Nevertheless, Capital Gearing's co-manager Alastair Laing believes inflationary pressures are building. Speaking yesterday at a meeting organised by the Association of Investment Companies, Laing said rising real wages, fiscal stimulus and the 'remnants' of the Bank of England's QE programme meant, 'there is a scenario in two-to-three years' time, if things are buoyant everything may be pushing up [inflation] at the same time.'
Since the Brexit vote UK and US government bond prices have fallen as the market has begun to take the prospect of higher inflation more seriously. In the past week bond yields, which move in the opposite direction to prices, have spiked again following Donald Trump winning the US presidency on a mandate that includes a massive infrastructure programme to 'rebuild' and reflate the American economy.
'Events in the last few weeks have given a considerable boost to the idea that inflation might be a problem,' said Spiller.
'Inflation is the only solution to the extraordinary levels of debt if you want to avoid a depression,' he added.
Ultra-defensive
With over a third of its assets in index-linked bonds, whose price and rate of interest is linked to the retail prices index (RPI) measure of inflation, Capital Gearing believes it is well protected against the threat of inflation. Most of these are US treasury inflation protected securities or 'Tips', which Spiller regards as better value than UK index-linked gilts.
Only 32%  of the fund is in 'risk assets', which includes gold as well as a portfolio of shares in other investment trusts. 'Sadly I have to say we have never been so defensive. All asset classes have been driven up by the monetary background to a level that returns are very modest,' said Spiller.
Index-linked gilts have shot up this year as more investors have sought inflation protection while pension funds have continued to hoover them up in order to match their long-term liabilities. This has pushed their price so high, that their yields after inflation have fallen below zero. Whilst this made them expensive Spiller said they could rise further. 'We very much believe that index-linked gilts will go on to even bigger negative yields when inflation rises because there really will be no place left to hide.'
Expensive linkers
Speaking at the same event Hamish Baillie, co-manager of Ruffer, agreed. He pointed to the UK's longest-dated index-linked gilt, the 0.125% bond maturing in 2068.  It was 'unbelievably expensive' having surged 55% this year and traded on a negative real yield after inflation of -1.6%.
Nevertheless, Baillie argued it offered an interesting 'trade off'. 'If the real yield continues to shift further into negative territory with inflation rising faster than interest rate expectations, the price of this bond will increase significantly,' he said.
For example, he said if the real yield fell to -5.6% on the back of higher inflation the price of the bond would leap 660% from £250 to £1,900. By contrast, a lurch into deflation with yields shifting in the opposite direction to +2.4% would see the gilt slump 90% to £33.
While certainly not risk-free Baillie felt such 'linkers', in which 12% of his fund was invested, offered good protection against the risk of higher inflation, particularly as in such a scenario conventional bonds and share prices would suffer very badly.
The capital preservation ethos of Capital Gearing and Ruffer means they perform differently from conventional funds. While long-term returns can be lower, they are less volatile and tend to do better when markets are falling. Nevertheless, over ten years both have beaten the 65% return from the FTSE All Share index, with Capital Gearing delivering a 95% total return to shareholders and Ruffer 134%.