By Daniel Grote of Citywire
Small companies investment trust managers are striking a bullish tone, despite fears the UK's exit from the European Union could hit small cap stocks harder than their blue-chip counterparts.
Small and 'mid cap' stocks were hit hard in the initial sell-off following the Brexit vote, as investors worried their greater reliance on domestic earnings would see them suffer in the event of a UK economic downturn.
However, small caps have rallied strongly in the market rebound that followed June's sell-off. Since the Brexit vote, the FTSE Small Cap index is up 13.8%, ahead of the 12.6% return from the FTSE 100, although 'mid cap' stocks have continued to lag, up just 4.5% over the period.
That small cap rally has been helped by a more resilient response from the UK economy than had been expected. Figures from the Office for National Statistics last week showed the UK economy grew by 0.6% in the last three months of 2016, taking annual growth to 2.2%.
Earnings defy gloom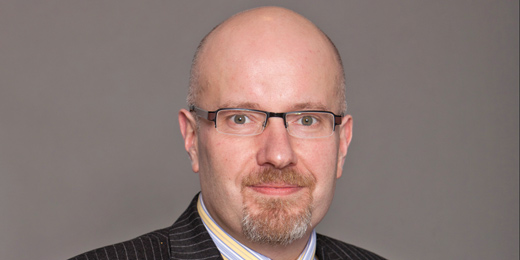 Ed Beal (pictured), manager of the Dunedin Smaller Companies investment trust, said that resilience had also been reflected in smaller company performance.
'Whilst earnings expectations have declined slightly compared to forecasts pre the vote, they have not declined by anything like as much as the more negative commentary for the outlook for the economy as a whole would suggest,' he said alongside the trust's final results released last month.
'Indeed it is notable that as more data has become available some of the most downbeat commentators have been forced to shift to a less extreme position.'
But Beal warned that the likely continued rise in inflation due to the pound's fall following the Brexit vote clouded the outlook.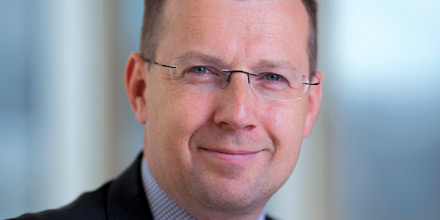 Neil Hermon (pictured), manager of the Henderson Smaller Companies investment trust, echoed those inflation concerns in warning against complacency over the Brexit impact.
'Nothing has happened yet,' he said. 'We voted to leave… but nothing has changed. We haven't left the European Union, we haven't even enacted Article 50.
'The triggering of Article 50 and subsequent exit negotiations may lead to a drop in UK consumer and corporate confidence. Inflation… is likely to rise, primarily from the rising cost of imported goods. This could squeeze consumers as net disposable income could come under pressure as wage inflation fails to match cost-of-goods inflation.'
Cheap valuations
Optimism among smaller company managers is instead being drawn from valuations, which are at low levels compared to those for blue-chip stocks.
The FTSE Small Cap index is trading on a price-earnings ratio of 9.5 times, well below the 25.2 times rating on the FTSE 100, although this has been inflated by the large contingent of commodities firms suffering weak earnings and a boost to foreign earnings from the pound's fall that has yet to fully feed through into reported revenues.
'This leaves small companies on their widest price-earnings discount to large since 2000,' said Aberforth Partners, managers Aberforth Smaller Companies, alongside the trust's final results released on Friday.
'The UK stock market is presently characterised by a continuous size effect: the smaller the company, the lower the valuation within the tracked universe. This is unusual in a longer term context: smaller companies have traditionally justified a higher valuation owing to their scope for superior, if more volatile, growth.'
While smaller companies may be cheap, small value stocks are even cheaper, as investors have been wary of the vulnerability of cyclical stocks to a recession.
But Aberforth, who favour just these sorts of stocks, believes investors are overestimating the capacity of growth stocks to weather a recession. They have plotted the impact on earnings from a slowdown of the UK economy 'as Brexit takes its toll on spending decisions and weak sterling affects purchasing power'.
While cyclical stocks would see their profits fall further than growth companies, should both remain on the same valuations, growth stocks would still be priced on a heavy premium to cyclical companies.
'For the managers – biased value investors that they are – this suggests that some of the risk of a downturn may already be captured by today's share prices,' they said.
International focus
The other major argument smaller companies managers draw on is that the stocks they are picking are not as domestically-focused as some investors perceive, and so not as vulnerable to a UK downturn.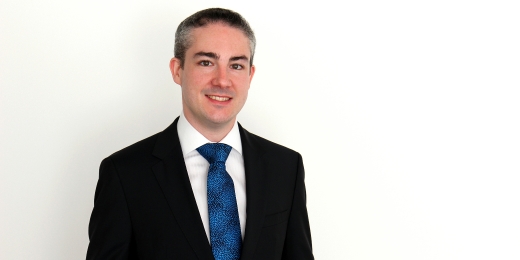 Philip Rodrigs (pictured), manager of the River and Mercantile UK Micro Cap investment trust, said the focused nature of his fund, which holds just 44 stocks, meant it was 'easily possible to invest the company's funds entirely in firms selling their products and services globally'.
'This is because many of the UK's most exciting and technologically advanced companies start small (or micro) and use the growth capital by listing on the UK stock market to build their global presence steadily.'
Rodrigs holds around 40% of the fund in globally-focused technology and service companies, which around 20% in UK domestic cyclical firms, which he said were trading at a 50% to 75% discount to the wider market.
Further hope for smaller companies investors come from mergers and acquisition (M&A) activity. This has been at low levels over the last year, with the political uncertainty caused by Brexit a likely factor.
But Hermon argued smaller companies could stand to benefit in the event of an upturn. 'If corporate confidence improves, M&A will increase, especially as little or no return can currently be generated from cash and the cost of debt is historically low,' he said.
'Furthermore, the recent devaluation of sterling has made UK corporates more attractively valued to foreign buyers. These are trends which will help smaller companies in particular, as M&A activity tends to be focused in this area.'