By Daniel Grote of Citywire
Donald Trump has barely got his feet under the desk at the Oval Office, but already the protectionist stance taken by the 45th US president has got investors worried.
Trump's shock election victory in November initially unleashed a strong stock market rally, as investors anticipated his agenda of tax cuts and infrastructure would lead to an upsurge in US growth.
But they are now beginning to question whether that rally has gone too far, amid fears Trump's protectionist stance will hamper any growth spurred by his proposed fiscal stimulus.
In his inauguration speech last week, Trump delivered a hard line protectionist message, pledging that 'from this day forward, it's going to be only America first', saying his administration would 'buy American and hire American' and promising to 'bring back our jobs'.
Like his press conference earlier this month, Trump's first in six months, the speech featured little detail on the planned tax cuts that have enthused investors, and only a glancing reference to his plans for infrastructure spending.
David Page, senior economist at AXA Investment Managers, said Trump's stance highlighted the fragility of the stock market rally that had taken hold since his election.
'Trump's speech echoed campaign trail protectionism, and although it referred to infrastructure activity, there was much less focus on the prospect of tax cuts or stimulus that has dominated market thinking since the election,' he said.
'As Trump discussed the "hour of action", the prospects for policy in the first 100 days continue to include the risks that we have flagged over the possibility of tariffs or other trade protectionism, with the coincident risk of retaliatory measures elsewhere around the globe.'
Global trade war?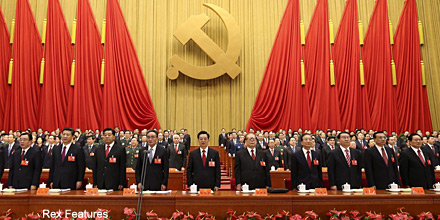 Unlike fiscal policy, which is primarily made in Congress, the US president is able to make and break trade deals without the approval of lawmakers on Capitol Hill, and is expected to sign an executive order signalling his intention to renegotiate the North American Free Trade Agreement (Nafta) with Canada and Mexico soon. He is also expected to pull the US out of the Trans Pacific Partnership (TPP) agreement with 11 Pacific Rim countries.
'There is no guarantee that Trump will not start a global trade war,' said Jan Dehn, head of research at emerging markets fund group Ashmore.
'The ditching of the TPP would hold no surprise, but emerging markets investors should certainly expect noise. Relations could become frayed during renegotiation of certain clauses in existing trade relationships, including Nafta. Tough measures on China specifically could trigger serious retaliation, but cannot be ruled out.'
Analysts at Rabobank warned that a hiking of tariffs would hurt US importers, with any retaliation from the targeted countries delivering a blow to US exporters.
But Trump's protectionist stance is not consigned to his plans to redraw trade agreements. It also forms a key flank of proposals for a 'repatriation' of US corporate wealth held overseas.
Here, Trump's plan is at odds with that of congressional Republicans. Speaker of the House Paul Ryan wants to replace the 35% US corporation tax rate with a VAT-style system, levied on domestic sales but exempting foreign ones. This would effectively levy a 20% border tax in a move intended to reduce incentives for US firms to move profits or operations abroad.
But Trump has labelled the plans 'too complicated' in an interview with the Wall Street Journal. 'Anytime I hear border adjustment, I don't love it,' he told the paper.
Trump's plan is to 'bring back trillions of dollars from American businesses that is now parked overseas'. He has promised a 'one-time deemed repatriation of corporate cash held overseas at a significantly reduced 10% tax rate, followed by an end to the deferral of taxes on corporate cash held overseas'.
Soaraway dollar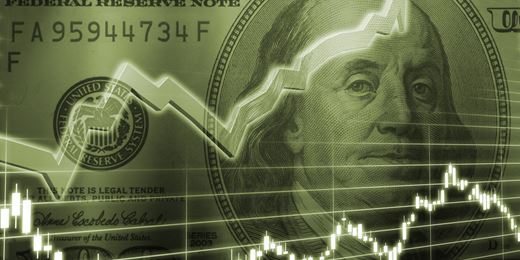 Both plans could spark a rally in the dollar. Greg Anderson, global head of foreign exchange strategy at BMO Capital Markets, said any repatriation could lead to up to $2 trillion entering the US, with around half of that converted from foreign currencies into the dollar, prompting a rise of up to 10% in the currency.
But he said this 'pales in comparison' to the dollar strength that could be set in train by Ryan's corporation tax plans.
'We don't think that a 20% border tax would cause the dollar to appreciate 20% instantly. But it would probably appreciate 10% in a quarter or something like that,' he said.
'Corporate tax reform is a much more important issue for the dollar than how many times the Fed hikes or how much is spent on infrastructure.'
This could have a crippling effect on the US economy. Trump himself, in a break with presidential tradition, has been vocal on the problems created by the already strong dollar, saying it was hurting the US's competitiveness with China.
'Our companies can't compete with them now because our currency is too strong. And it's killing us,' he said in that same Wall Street Journal interview.
Yet the combined impact of his policies risk turbo-charging the dollar's rise. 'They would push the exchange rate even deeper into overvalued territory, which is exactly the opposite of what the US economy needs. The risk of Fed hikes also rises,' said Dehn.
'The combination of additional fiscal stimulus and trade protection is not appropriate at this point of the economic cycle.'
Trump faces a further problem in that those aspects of his platform deemed as representing a boon to US growth face obstacles to their implementation, and even then could take years to feed through into the economy.
Infrastructure challenges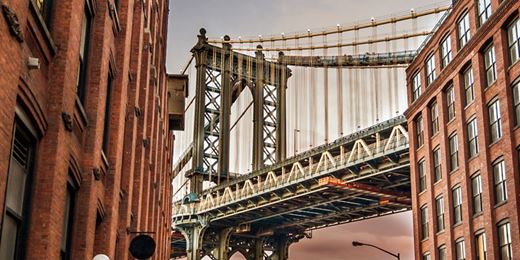 Take infrastructure spending, which could face opposition from Republicans concerned over the impact on the budget deficit.
'The size of the fiscal stimulus may be smaller than Trump would prefer,' said Philip Marey, senior US strategist at Rabobank. 'The $1 trillion infrastructure spending spree that he proposed during his campaign may be a bit too much for the budget hawks.'
Ian Heslop, head of global equities at Old Mutual Global Investors, agreed. 'Trump is unlikely to be successful in winning the support of Congress for all his spending plans,' he said. 'Congress, although also Republican, is far more fiscally conservative than he is. Failure to deliver on his rhetoric could lead to market disappointment.'
Ben Gutteridge, head of research at wealth manager Brewin Dolphin, said that given infrastructure spending was 'not a policy priority for the core Republican leadership', it was likely to be 'delayed until 2018 at the earliest'.
Even should Trump win support for his plan, there are potential delays in implementing projects on the ground, and a long lag before that is reflected in economic growth.
'It may take considerable time before the impact will be felt on the economy,' said Marey. 'First, the implementation lag of infrastructure spending can be considerable. Finding shovel-ready projects can be a challenge. Second, the impact of infrastructure spending on gross domestic product (GDP) growth may also take time. Note that the $305 billion highway bill of December 2015 has yet to have a positive impact on GDP growth.'
Trump rally fears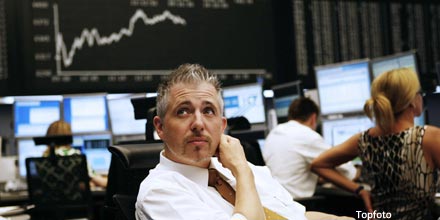 But while Trump faces up to potential congressional wrangling over his plans and a long wait before they could help spark the economic upsurge he has promised, markets already appear to have priced in his success.
'At present markets do not seem to be anticipating problems either in terms of delays by Congress, or in boosting growth significantly,' said Keith Wade, economist at Schroders, who warned investors to be prepared for a 'reappraisal of the Trump trade'.
Witold Bahrke, senior strategist at Nordea Asset Management, agreed. 'Take the bond market: the spread between European and US interest rates has risen to the highest level since the 80s. To justify this, we probably need US growth to head back above pre-Lehman trend levels in the near future – which would require the absolute success of "Trumponomics",' he said.
'The current optimism seems at odds with still high or even increasing uncertainty. Whether we look at investors, analysts, companies or consumers, optimism is all around.'
That optimism has seen stock markets rally, with a big rotation from stable 'defensive' companies to 'cyclical' stocks more sensitive to economic growth, in anticipation of the stimulus a Trump presidency will provide.
Brendan Mulhern, global strategist at Newton Investment Management, warned that move could quickly unwind this year.
'The backup in global yields, the appreciation of the dollar, and the more than 100% rise in the oil price since last February's lows mean that the economic tailwinds of 2016 have dissipated, and instead we are entering headwind territory,' he said.
'Economic activity is likely to slow going into 2017. Positive economic surprises are likely to tail off and the plug may be about to be pulled on the headlong rush into cyclical areas of the market.'